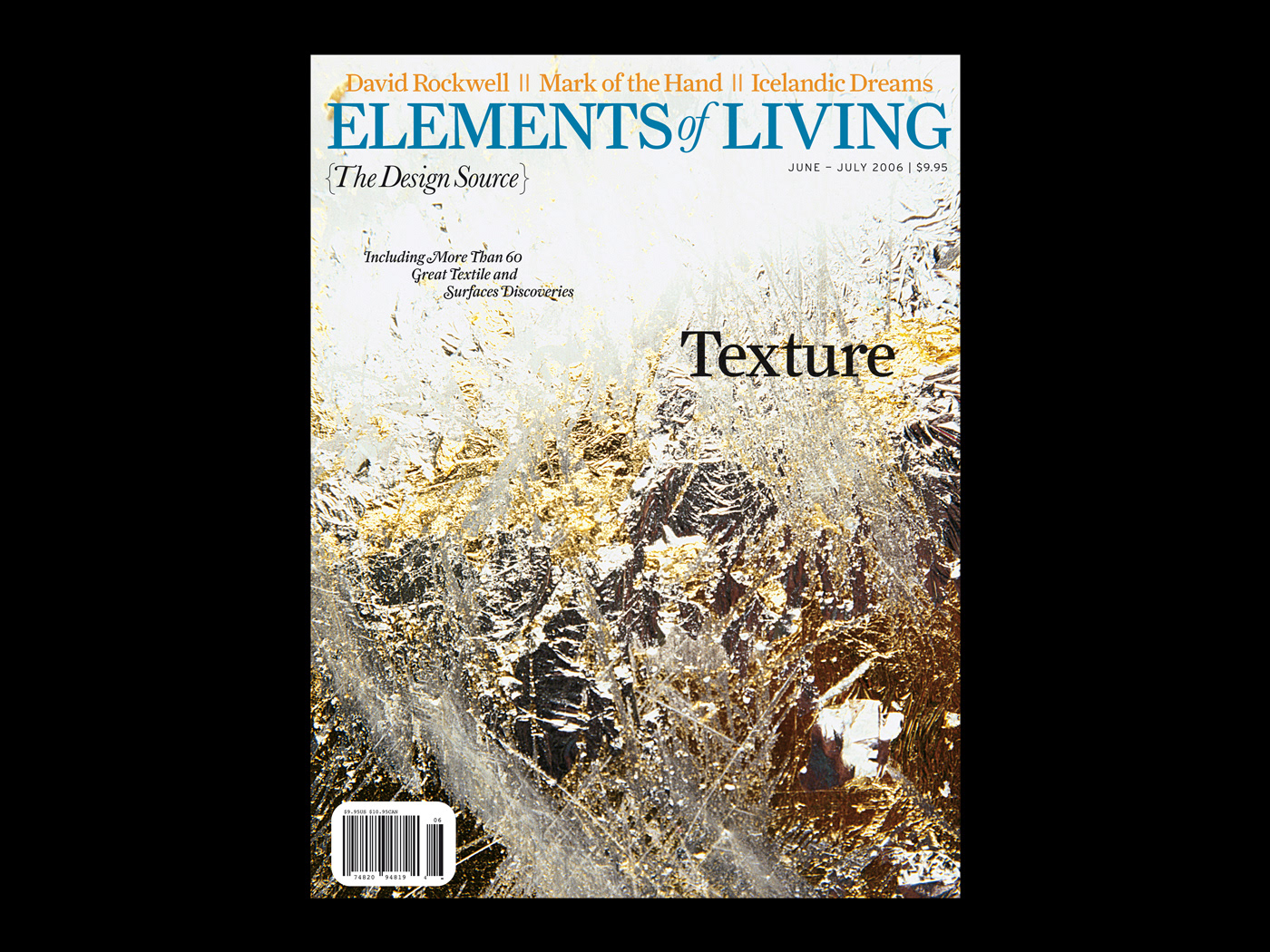 ELEMENTS OF LIVING MAGAZINE
.....
Art Direction
Cover Design
Graphic Design
.....
The aim was to use existing art from the artisans and vendors being showcased to tell the story and express the theme of the issue,
Textures
, through contemporary and effective design. I used a lot of contrast between pattern and clean design to make the art impactful so the product and people would stand out.
.....
As Art Director, I worked with the photo and editorial departments to build an issue that had a strong verbal and visual interpretation of the theme,
Textures
, from cover to cover.